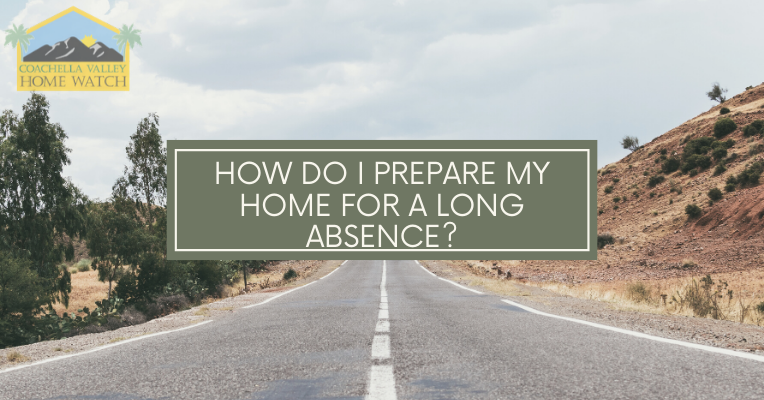 How do I prepare my home for a long absence?
If you're planning for a long absence from your home, hiring a home watch company can be a good idea. This is because home watching services afford you the opportunity of maintaining your home as if you were really present.
Leaving a home vacant for a long time can cause some damages to your property and general wear and tear of certain home facilities.
People vacate their homes for an extended absence for several reasons. Take our own Coachella Valley for example, where the temperature will hit incredibly high levels, often contributing to most residents moving away for prolonged periods during certain months.
Temperature, humidity, pests, and extreme weather come with the climate. If you intend to relocate during these hotter periods, then you must prepare your home for a long absence.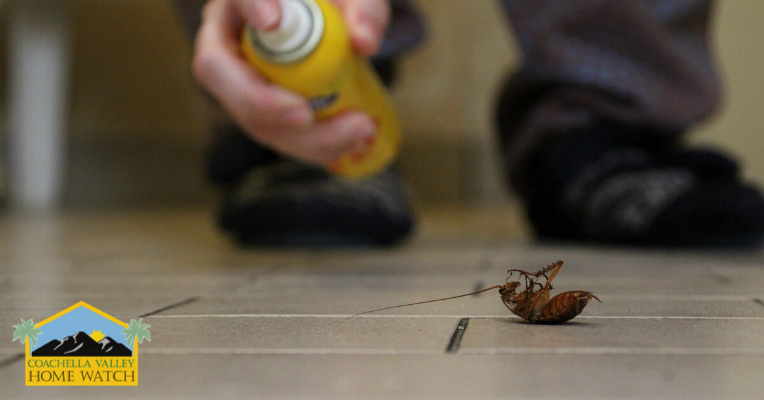 It is important to restate that preparing your home for a long vacation can save you from facing huge repair costs. In fact, the amount you'll pay for home watch services will be negligible compared to repair costs.
Here are a few tips to prep for a long-term break from your house.
AC Tips
Disregarding the AC on a trip away will contribute to large energy bills. However, some measures will help ease this financial pressure while ensuring that your house isn't overly humid.
The most significant factor to consider is the duration of your absence. When you leave for an extended period, it is wise to change your thermostat to "switch off your AC" when away.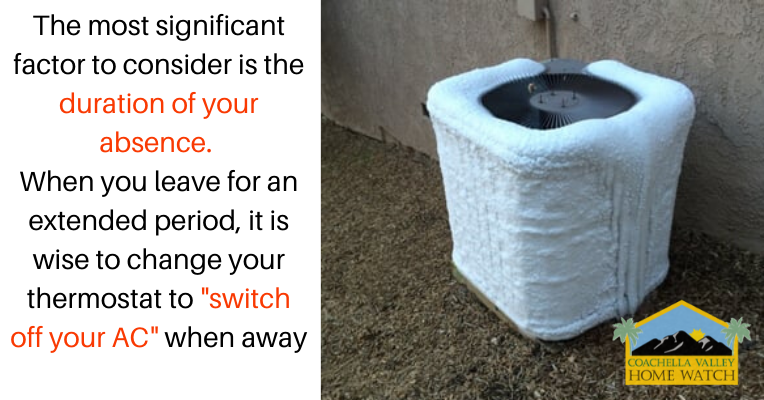 AC units work at maximum efficiency while running at full capacity, so if the house is left empty for a prolonged time, you will needlessly consume more electricity.
Check with one of our trusted AC technicians for the correct prolonged absence operating plan for your AC.
If you 're leaving for a brief vacation, such as a weekend away, you can program your AC to turn on and off so that it operates at a lower speed for lesser periods of time. That would make sure you do n't get back home to a humid house and reduce the risk of mold and pests.
No matter how long you're traveling, the following tips will help bring energy costs down.
Dirt is a sure way to ruin the efficiency of the air conditioner. Before you leave, make sure you replace the air filter.
Once you depart for a longer time, ensure you shut all doors, windows, blinds, and curtains. This would mean your house is shielded and shaded from the sun, eliminating energy loss and saving money.
Disconnecting the appliances decreases the heating and cooling load. Also, objects that are not in use can generate heat over time.
It's a smart idea to book your annual AC tuning and repairs before you go for your trip.
Plumbing tips
A pipe burst or leakage of water may do serious harm to drywalls, ceilings, hardwood floors, rugs, and possessions. It is advisable to shut off the water source entirely while you are away from home for extended periods. This can be achieved either by turning it off from the street or on the key valve inside your house.
Meanwhile, turning off the water from the street might need assistance from the water company.
Discharge your water pipes (bathroom, kitchen, sinks) by opening all the faucets and flushing all the toilets.
There could be situations where it is not possible to turn off the water. When your home has a steam heating device, a fire sprinkler, full house humidity systems (for artworks, plants), and irrigation systems, all of them can rely on working water supply.
If the water needs to remain on, take action to prevent the pipes from leaking.
Switch the water off to the washing machines, dishwashers, and ice makers to prevent corrosion or loss of hoses. Switch off the power source and the energy supply to the hot water heater (if it is different from your boiler / central heating system).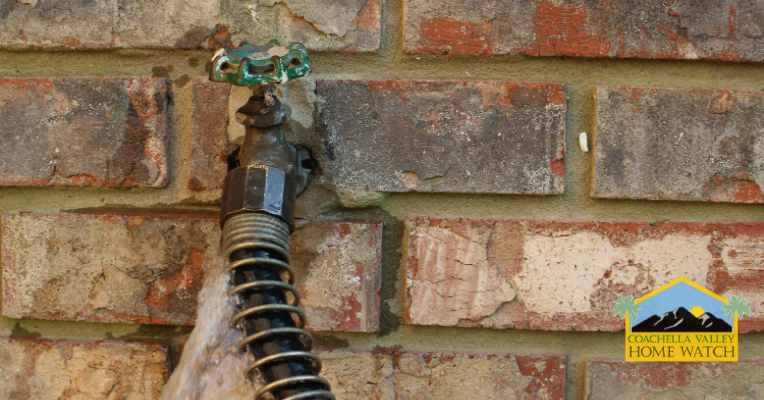 Let the electricity stay on
HVAC (heat and cooling devices in the house as well as blowers circulating the air, need electricity). Lighting, alarm systems, timers, etc. require electricity to operate.
Unplug all devices that are not in usage. When the refrigerator is unplugged, clean out all moisture and prop the door to avoid mold formation.
Check all home systems
Let a certified expert examine HVAC and electrical devices and any issues handled.
Installing fresh filters for HVAC.
change the batteries on the smoke detector.
Replace or remove the dehumidifier filter and ensure the water discharge tubes are unblocked
Verify that the backup generator is checked and serviced
Hire an expert to check the roof and clear any leaves and dirt from the gutters.
Stop unneeded subscription, services, and deliveries
Deactivate or forward your mail so that spam mail will not build up, and your bills meet you in a timely way. Most utility companies and financial institutions also provide online account access and internet payment.
Stop excessive subscription systems that can include many items as newspapers or drinking water.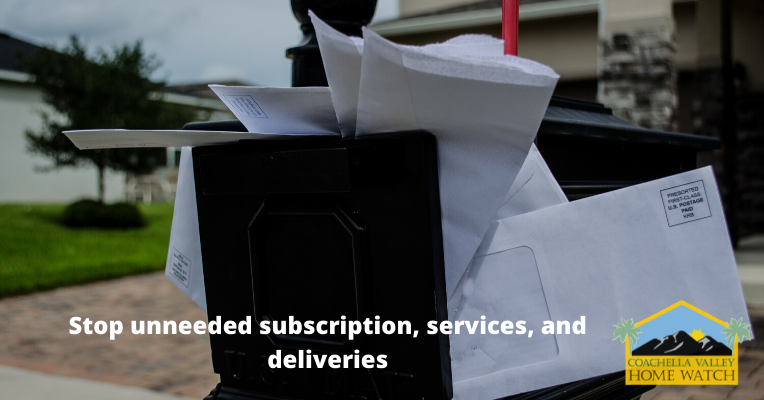 Rodent, insects, and spider prevention
Ensure there are no empty spaces around the doors, the base.
Check for gaps in weather stripping because insects and rodents can squeeze through very small spaces
Tidy up any leaves or debris which would make a place for insects to nest around the exterior of the house.
Ensure the flue at the fireplace is shut.
Get Chimney(s) checked for birds or other animals. The chimney needs to be sealed with a chimney cap.
Hire a home watch service
While all these might seem like a long list of To-do's, you can hire professional home watchers to prepare your home for long vacations. Coachella Valley Home Watch Services covers all the above-listed things.
One big advantage of hiring Our team is that we'll do an extensive prep for your home and make sure everything is in the right order even in your absence. This will save you time and energy. Also, your home will be ready to take you back when you are ready to return.
Coachella Valley Home Watch's focus is your home and your peace of mind! This is a sample of items that we check for every home however, what's important to you is important to us!  We can customize our checklist to include items of your concern and provide reporting specific to them.
Coachella Valley Home Watch serves all of the Valley cities, including Palm Springs, Rancho Mirage, Palm Desert, La Quinta, Indio, and Indian Wells.
We are the best home watch service in the Coachella Valley and we take pride on focusing on things like Internal and external security, Checking on all aspects of your home, both inside the house and outside, and providing concierge services like starting vehicles, package delivery and preparing your home for occupancy after a lengthy absence.
Call us today to find out how we can help you